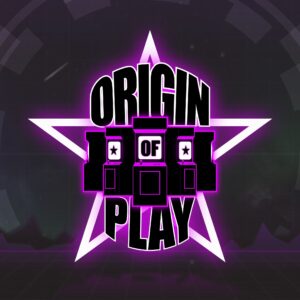 Here yee! Here yee! Prepare your gamer senses! Stretch your digits!
Wipe the rust off your hand-eye coordination!
It's going to be an EPIC ShikkariCon for gaming! Care of
Origin Of Play
!
Tentative Consoles:
Xbox Series X – Xbox 360
PS4 – PS5
Nintendo Switch – PC
N64 – Gamecube
Sega Genesis – And more….
Tentative Open Play Games:
Smash Bros Ultimate – Tekken 7
Dragon Ball Fighters Z – Street Fighter 6
Mortal Kombat 11 – Demon Slayer
Mario Party – Mario Tennis
Sonic – Mario Kart
Power Rangers Battle for the Grid – Guilty Gear Strive
007 Goldeneye – Marvel versus Capcom 3
Tony Hawk – And much more….
Saturday Tournaments
Smash Bros Ultimate – 11am-2pm
Street Fighter VI – 3-6pm
Sunday Tournaments
Tekken VII – 11am-2pm
Dragon Ball Fighters – 2-5pm