What is a Cosplay Tomodachi?

Cosplay Tomodachis are cosplayers who put an emphasis on contributing back to the community and helping new cosplayers over personal self promotion.Here are our Cosplay Tomodachis for this year's Shikkaricon; come check out their cosplay focused panels and learn some new skills as well as brush up on others!
Moon Family Studios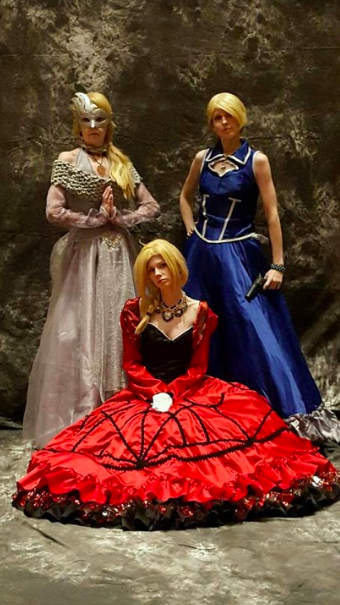 Moon Family Studios is really a family that cosplays together. They've been in the cosplay community for the past 10 years. You can see them usually at Katsucon, Zenkaikon, Otakon and Anime USA. Next year will be their 10th anniversary at National Cherry Blossom Festival in DC.


They can usually be found in JPOP land for the fashion show or the children's tent showing the kids easy dances. They have taken the skills that they have learned from cosplaying into a family business. They love sharing and teaching what they know to new cosplayers or anyone who wants to talk shop. When working on their own cosplays they try to learn one new skill set. This way they are always learning and trying to expand their knowledge.
They can't wait to see everyone in their cosplays!