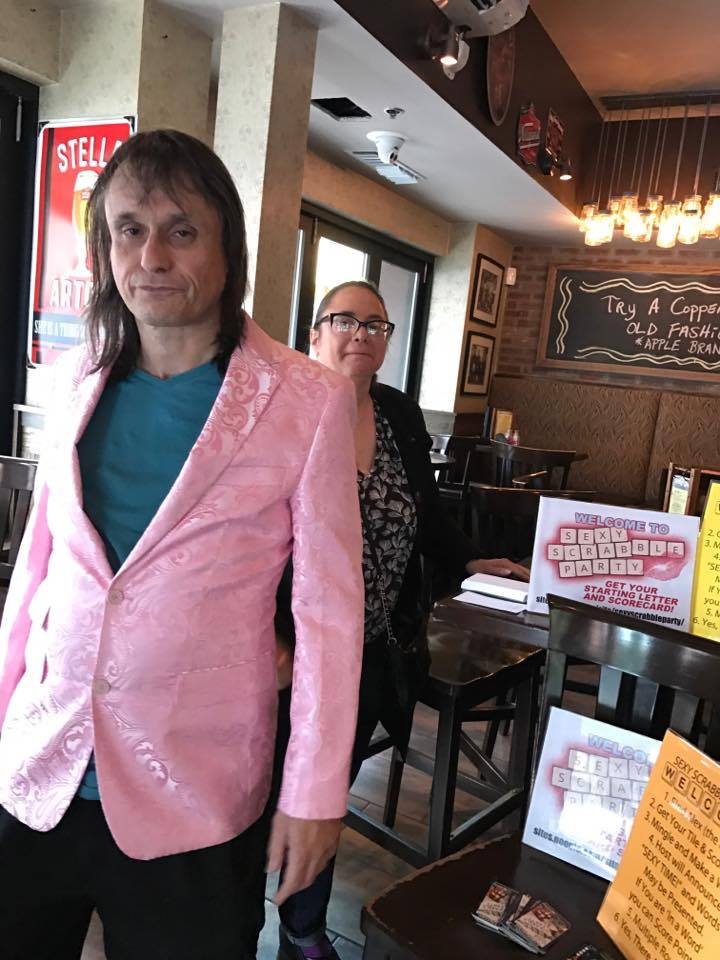 Alex is a Glasgow-born game designer, event producer and manga artist, currently lost in Philadelphia, mostly due to a poor sense of direction. In his efforts to return home, he has created such wonders as the long-running Puppet Karaoke Universe Show, The Mr. Buckethead Show, and the Movie Plotz Improv Comedy Show (and card game!). He is completely responsible for publishing countless board games, party games, and large group games, such as Hyper Battle Kaiju Fight, Toon Trubble, UFO Smash and Super Giant Monster Showdown, to name exactly four. (there are probably 100 at this point). Alex is also a kaiju-designer (!) and manga artist, with characters such as Electro Galaxy Fighter Dynrathe and Dinosaur Fighter Saurac. His work has been featured in many places, including publications and art exhibits. If encountered, On top of all of this, he is a self-taught tokusatsu guru and can talk toku all day and night. Alex can be unashamedly swayed by good chocolate, good coffee or good curry (in no particular order).
http://cybergeckogames.blogspot.com/
Performing Saturday Only!
Formed in 2016, the electro-pop duo ☆ STARDROP ★ was created by best friends Clair and Jala. The pair initially only focused on J-fashion and song covers when they first began in the fall of that year. However, Clair and Jala have always had a passion to expand ☆ STARDROP ★ into what they are now; energized singers and performers. While working with their long term producer and friend Ryo Nyo, ☆ STARDROP ★ aims to show the world their chic style and futuristic flair. They debuted in August of 2018 with their first single, "Color Shine" and have since been regularly releasing music and practicing choreography. Other ☆ STARDROP ★ singles include "ハンパない", and "Just Feels Right". Their music is available worldwide on all platforms!

Performing Sunday Only!
Steel Samurai, since December 2013, has dug up the most ancient, unused and obscure video game compositions and re-forged them into brutal-yet-richly-textured power-rock instrumentals with delicately layered guitar harmonies, jazzy organ riffs and skull-pounding rhythms.